Exciting projects are underway at Katz Group Real Estate. For nearly 20 years, we have developed and operated commercial, residential and mixed-use communities that bring to life a distinctive combination of culture, commerce and design. We have substantial expertise across a broad range of commercial real estate services including asset management, leasing, tenant improvement construction, redevelopment and financing. Discover our current and upcoming projects below.
Our flagship development, ICE District, is a 25-acre, multi-billion dollar mixed-use development project located in the heart of downtown Edmonton. ICE District is home to a mix of premium office space, high-end residences, a luxury hotel, boutique shops and restaurants, all anchored by Rogers Place, a state-of-the-art sports and entertainment facility that is home to the NHL's Edmonton Oilers. We expect the first phase of the project to be substantially complete by the Spring of 2022.
For project & leasing inquiries, contact Isaac Achen:
SKY Residences & SKY Signature Suites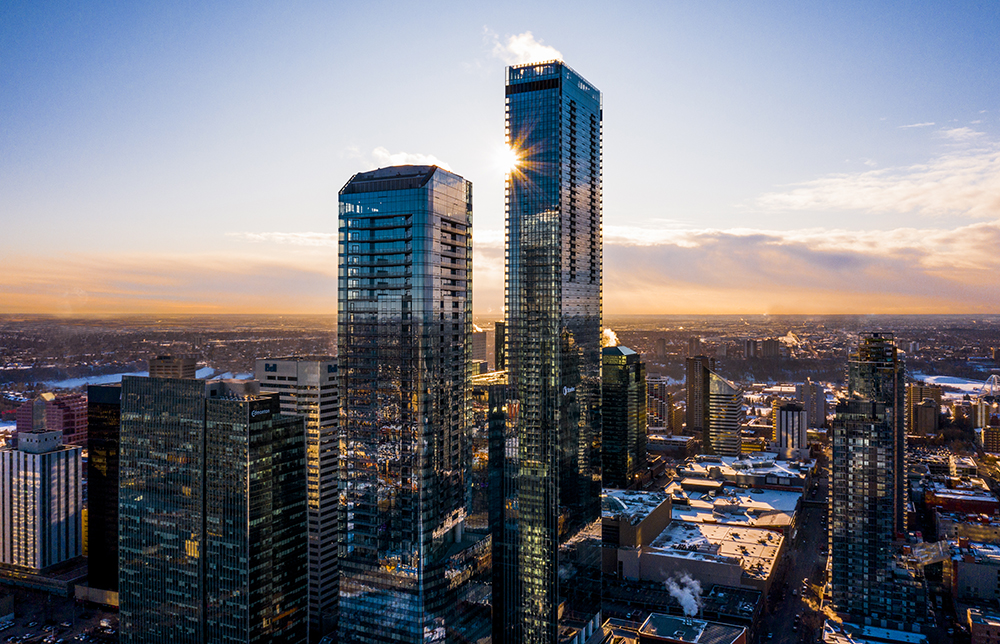 SKY Residences is a collection of 315 luxury condominiums and SKY Signature Suites is a collection of 168 luxury rental suites in Edmonton, Alberta. SKY is sequestered in Stantec Tower, Western Canada's tallest building, an architectural jewel standing 66 magnificent storeys above Edmonton's dynamic ICE District. Boasting first-class amenities, residents enjoy a collection of luxurious living and unprecedented views.
Legends Private Residences
Legends Private Residences is a luxury high-rise condominium in the heart of ICE District. The suites feature modern design and high-end finishes and are directly connected to the JW Marriot Edmonton ICE District. Residents have access to all of the hotel amenities, including 24/7 on-site concierge and security service. The suites have sweeping city views from their floor-to-ceiling glass walls and direct access to Rogers Place and ICE District.
Located in the modern heart of downtown Edmonton, Rogers Place is a world-class premiere sports and entertainment venue, with capacity up to 20,000 fans. This iconic, award winning facility is home to the NHL's Edmonton Oilers, the WHL's Edmonton Oil Kings and a full calendar of live entertainment events including concerts, festivals, and celebrity performances.
Opened in 2016, Rogers Place is one of the busiest venues in North America, having already welcomed over 6 million guests to watch world class sporting events (NHL Hockey, IIHF Hockey, UFC, PBR) and experience live performances by the biggest names in the entertainment industry including Michelle Obama, Lady Gaga, Drake and Future, Justin Timberlake, Kanye West, Keith Urban, Elton John, Cirque du Soleil and nine consecutive sold out shows by Garth Brooks just to name a few.
Rogers Place is designed to host meetings and special events year-round, so learn more today about how it can provide the perfect setting for your next gathering.
Located within the hub of ICE District in Edmonton, Alberta, Connect Centre is a central two-storey podium and will include a tower. The building engages visitors from multiple access points, including 104 Avenue, 103 Avenue, and ICE Plaza. Connect Centre will complement ICE District with exciting retailers, shops, and services for visitors, ICE District residents', businesses, and events.
Project Highlights:
Opens to the humming ICE District Plaza that will host future festivals and public skating
Direct access to everything ICE District — Rogers Place, JW Marriott, premium office towers, boutique retailers and condominiums
Aboveground pedway to Stantec Tower and SKY Residences
Immediate access to the heated underground ICE District Central Parkade
19,300 sq. ft. Loblaws CityMarket grocery store
77,400 sq. ft. of office, retail, dining and entertainment, including The Canadian ICEhouse and The Banquet
Future tower offering 360-degree views of Edmonton's skyline
For project & leasing inquiries, contact Isaac Achen: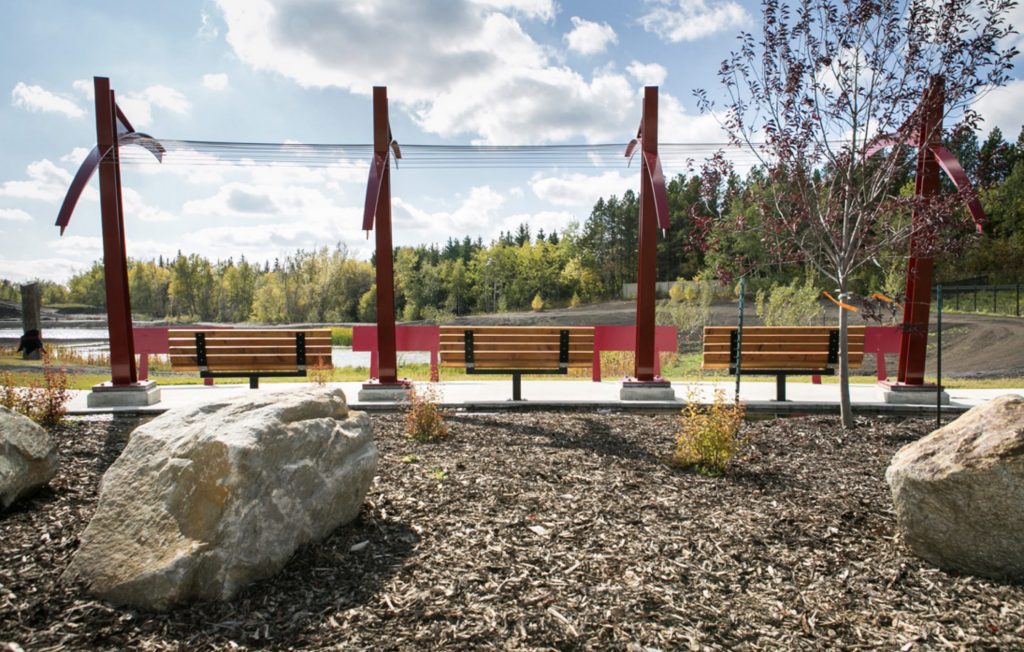 Located in Sherwood Park, Alberta, Salisbury Village is a mixed-use residential/commercial with expansive wetlands, forested areas, and green spaces. This 70-acre community offers various housing types and two integrated retail sites for local and area-wide shops and services. Managed by our partners Avillia Developments, Salisbury Village has become Sherwood Park's most sought-after community.
A. Macdonald Building – Coming Soon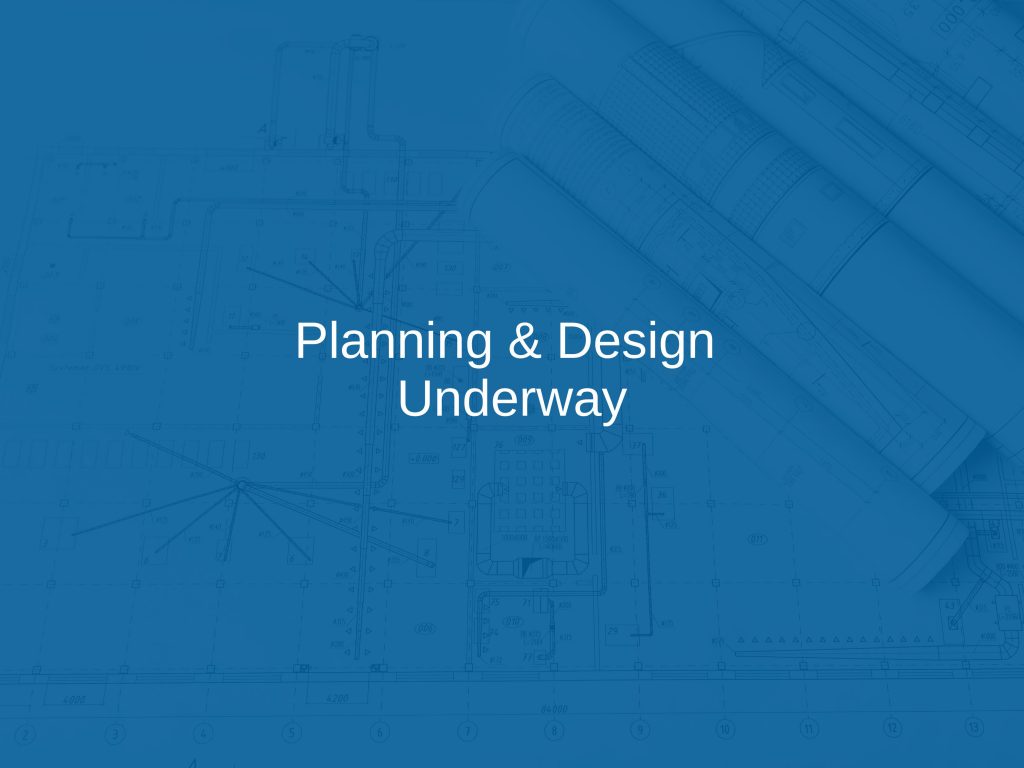 Planning is underway on the A. Macdonald building. A historic landmark in downtown Edmonton, Alberta, built in 1913. The A. Macdonald Building is of architectural significance as one of Edmonton's most distinguished examples of commercial warehouse architecture. A landmark in the Central McDougall area, the building was a storage and cartage of wholesale grocery goods and named for Alexander Macdonald, president of the A. Macdonald Company of Winnipeg, the Edmonton branch became one of the three largest grocery suppliers in northern Alberta. Over the years, it has served a variety of other uses. KGRE is working on plans to restore the architectural façade of this Edmonton landmark and bring the building back up to code. Future uses for this building have not been finalized.
For project & leasing inquiries, contact Isaac Achen:
104th Street Lands – Coming Soon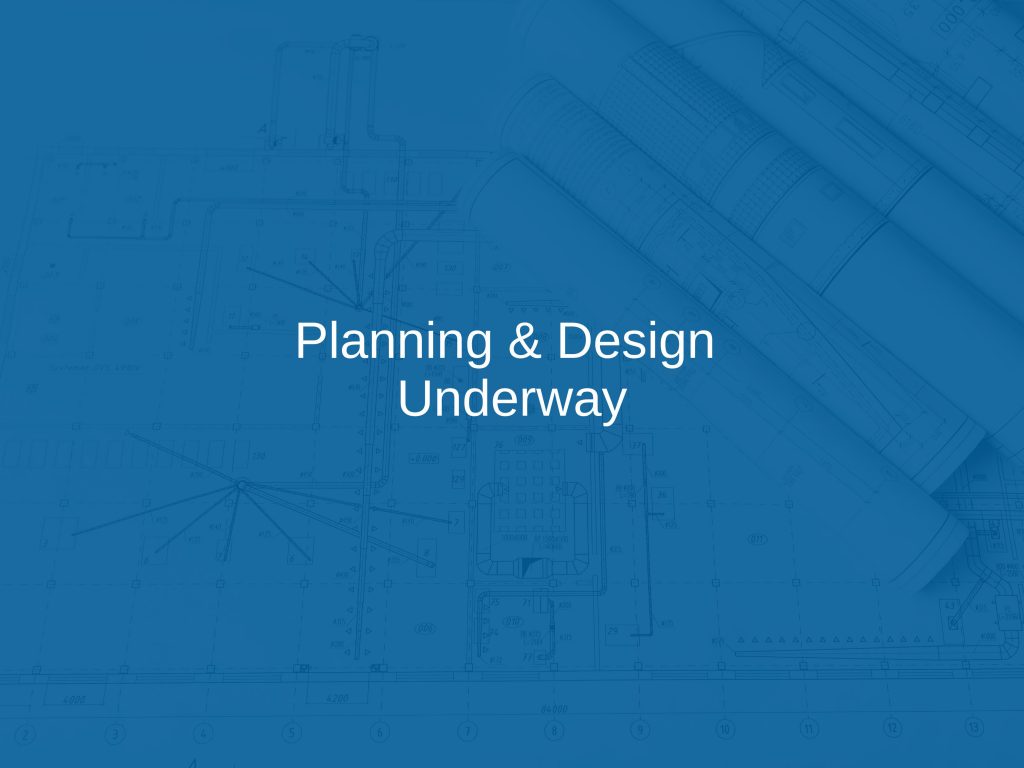 Located along the 4th Street Promenade in Edmonton, Alberta, plans are underway for a building that will thoughtfully blend the street's historic charm and the modern sparkle of ICE District. An assembly of expert Architects and Designers has been commissioned to create a building that embraces the latest in technology and design while at the same time providing sophisticate, elegant, and comfortable spaces. The building will boast a direct connection to Edmonton's finest downtown amenities including, a grocery store, restaurants, entertainment, employment, open spaces, everyday essential shops & services, and heated underground parking.
For project inquiries, contact Isaac Achen:
Village at ICE District –  Coming Soon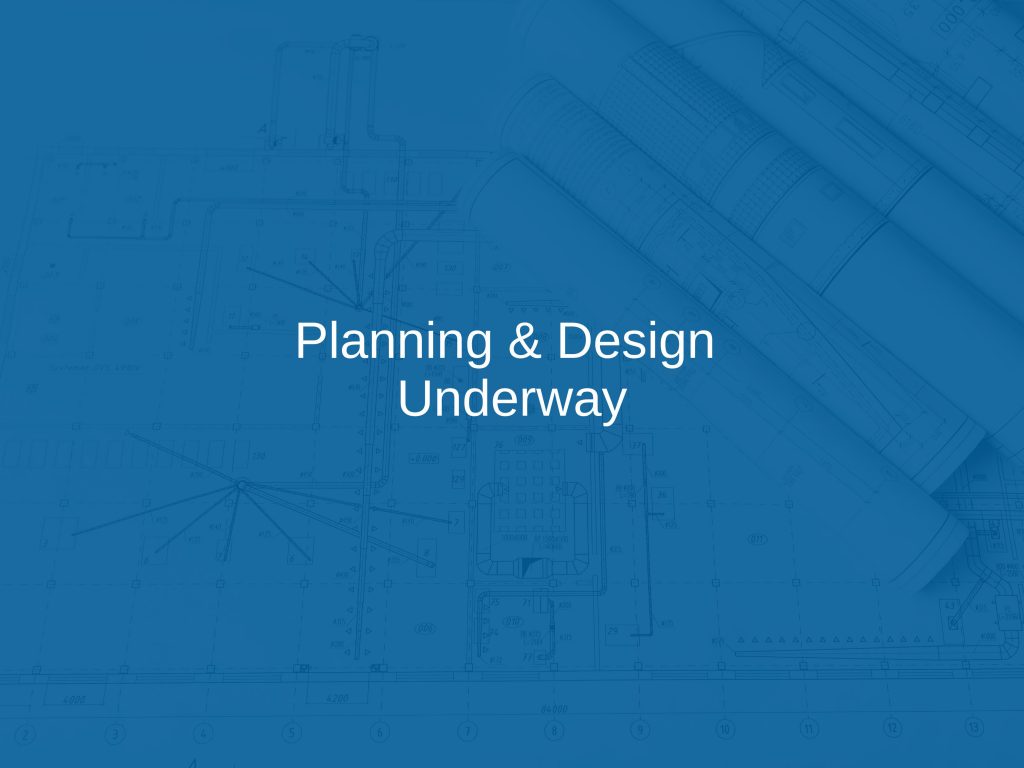 Located at the gateway to downtown Edmonton, the lands north of 104 Avenue and 101 Street in Edmonton, Alberta, are in the development planning stage. Framed by Rogers Place to the west and ICE District to the south, these lands are positioned to be an extension of the downtown core.
For project inquiries, contact Isaac Achen: